20 month old boy dies after being abused by child care provider who was recommended by the City of New York to the father even though she had 3 citations for lack of CPR and first-aid training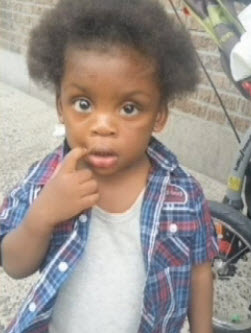 A toddler died of his injury in a Bronx day care after 40 year old Athena Skeeter, a child care professional licensed by the state "wrestled" with the boy. The woman was recommended by the city to the father to take care of his baby boy even though she was cited 3 times for lack of CPR and first-aid training (read more in the New York Daily News). She was licensed to run a family based day care for up to 7 children in her Bronx home.
The woman explained to the police that she flipped the boy onto a bed, lifted him by an arm and a leg and threw him onto the floor. She then stepped on his stomach 3 times. She was charged with manslaughter and endangering the welfare of a child in the death of Cardel Williamson, who suffered blunt force trauma to the head and torso, authorities said.
Read more on NBC News New York and see video below.

If your child is in a day care center in New York City or if you are looking for a NYC child day care center, you can access here the complete list of the child care services permitted by the Department of Health and, for each of them, the result of the most recent inspections including which rules and regulations have been violated and corrected. You can also find additional resources on how to choose a child care in New York City here.