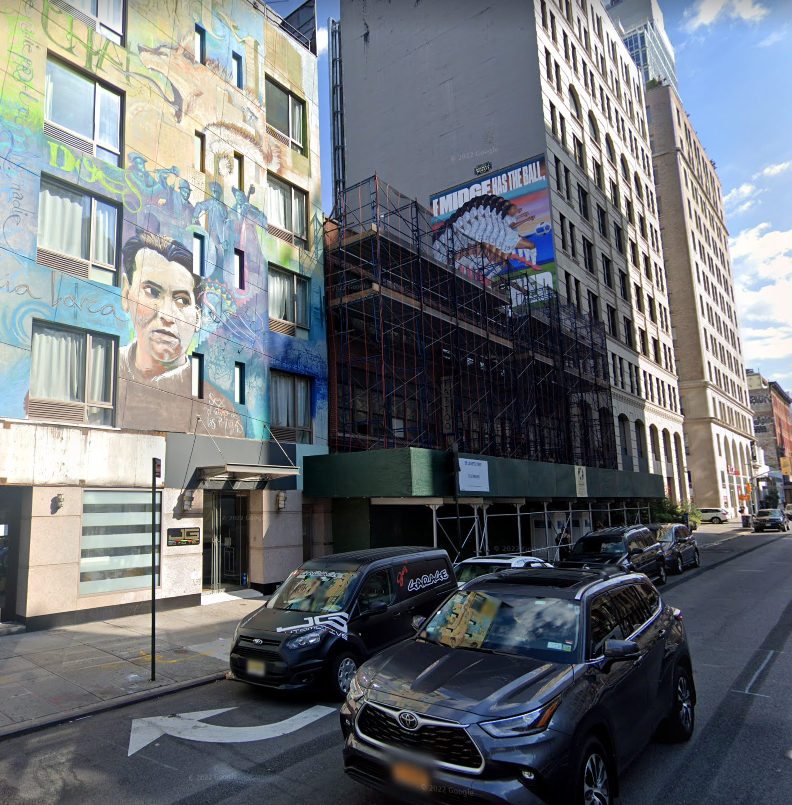 A construction worker died and 3 others suffered personal injury after a wall collapsed at a Manhattan construction site located at 126 Lafayette Street near Canal Street.
The accident occurred on Tuesday around 1:00 pm. Workers were demolishing a 3-story building. They had already demolished the third floor when a rear wall collapsed, burying a 64-year-old worker under a mountain of rubble. Two other workers tumbled from scaffolds and another one was also injured.
Firefighters arrived quickly at the scene and used  their owns hands and hand tools to remove the victim from the rubble. The 64-year old worker was rushed to the hospital where he later died from his injuries.