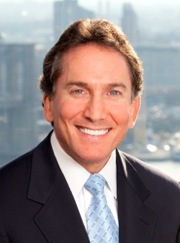 Our managing partner, Ben Rubinowitz, will be a panelist at the "Expert Witnesses" CLE program presented by the Federal Bar Council in New York on December 5th.
Expert witnesses are at the center of modern litigation of all kinds, from personal injury litigation, complex commercial cases to mass torts and white collar crime. This program will cover Daubert motions and other limitations on expert testimony, best practices for drafting expert reports, tips on how to effectively present complex expert testimony to a jury, and strategies for cross-examining experts. The panel will also discuss innovations that may improve expert practice in the federal courts.
Ben will be part of of a group of 5 panelists that includes Jonathan P. Bach, Esq. from Shapiro Arato Bach LLP, Sheila S. Boston, Esq. from Arnold & Porter, Mark R. Seiden, Esq. from Jones Day as well as Professor Daniel J. Capra,  Reed Professor of Law at Fordham University School of Law and Reporter for the Advisory Committee on the Federal Rules of Evidence. The judicial moderator of the program will be The Honorable Colleen McMahon, Chief U.S. District Judge, Southern District of New York.