Babies treated with Proglycem for low blood sugar have a risk of suffering pulmonary hypertension, a serious lung condition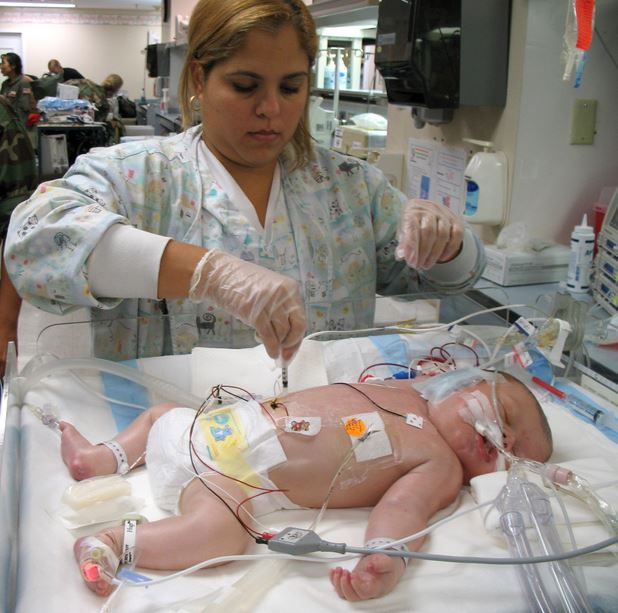 To precribe Proglycem (diazoxide) to a baby with risk factors for pulmonary hypertension can be medical malpractice leading to severe personal injury.  FDA MedWatch, the FDA Safety Information and Adverse Event Reporting Program recently released a drug safety communication to warn that 11 cases of pulmonary hypertension in infants and newborns treated with diazoxide, the active ingredient in Proglycem, have been indentified since the drug was launched in 1973. The drug is usually used in hospital setting after the birth of the baby.
Doctors should not prescribe this drug to babies suffering from meconium aspiration syndrome, respiratory distress syndrome, transient tachypnea of the newborn, pneumonia, sepsis, congenital diaphragmatic hernia, and congenital heart disease.
Babies with no risk factor for pulmonary hypertension should be closely monitored as well. Parents and caregivers should look for signs of difficulty breathing such as flaring nostrils, grunting, unusual movement of their child's chest, rapid breathing, difficulty feeding, or a bluish color of the lips. They should stop the medication and contact their doctor immediately if they see any of these signs.
Read more in the FDA Safety Alert