Chris Sallay To Speak At National Business Institute Seminar:Advanced Uninsured/Underinsured Motorist Law
Our Partner, Chris Sallay, will be speaking at The Advanced Uninsured/Underinsured Motorist Law Seminar sponsored by NBI. From NBI, "Statistics say that six out of ten drivers on the road carry inadequate or no insurance. With the largely voluntary nature of UM/UIM insurance coverage and rapidly changing statutory and case law, you have your work cut out for you. Don't struggle through the mountains of legalese alone. Join us at an engaging analysis of current issues in the law and practice of UM/UIM and get the latest legislative updates along with a balanced view of today's challenges. Register today!" The seminar will be held on Friday, September 21, 2012, 9:00 am-4:30 pm at The Hilton Long Island 598 Broadhollow Road Melville, NY.
Chris will be speaking on BAD FAITH – AN INDELIBLE PART OF UM/UIM PRACTICE? and UM CASES.
For complete information on the seminar and to register click here.
ACCREDITATION DETAILS:
This program has been approved by the Board on Continuing Legal Education of the Supreme Court of New Jersey for 7.2 hours of total CLE credit. Of these, 1.2 qualify as hours of credit for ethics/professionalism.
This course has been approved in accordance with the requirements of the New York State Continuing Legal Education Board for a maximum of 7.0 credit hours, of which 6.0 hours may be applied to Areas of Professional Practice and 1.0 hour can be applied toward the ethics and professionalism requirement. This live format program is appropriate for experienced attorneys.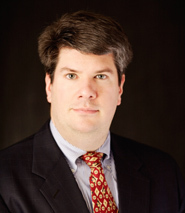 CHRIS SALLAY