The City of New York paid $228 million for police brutality during the last fiscal year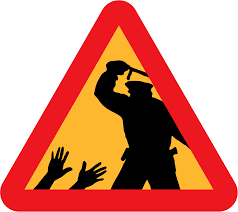 Police misconduct lawsuits cost New York City $ 228.5 million last fiscal year according to the recently released Mayor's Management Report. This amount accounts for a third of all city lawsuits.  As a comparison this number was $86.5 million in 2005.  In a recent article, the Gothamist explains that this staggering number is not related to recent cases but to older ones.  Some cases can take up to 10 years to reach a conclusion. For example cases of police brutality and mistreatment during the 2004 Republican National Convention cost the city half a billion dollars over the years and took 10 years to be resolved. Often one big profile case can also represent a big chunk of the yearly amount. During the last fiscal year, for example, the city paid $40 million for 5 men wrongly convicted for the murder of a taxi driver in the Bronx.
In an attempt to reduce this ballooning amount, the city comptroller Scott Stringer has launched ClaimStat, a new program to record and analyze lawsuits against the police. With ClaimStat, Stringer is trying to figure out what is the most advantageous for the city: settle or fight a lawsuit. The NYPD also created a legal unit to assist the NYC Corporation Counsel in investigating cases.
Recently complaints for police brutality in New York City have been globally declining. The Mayor's Management Report indicates that during the last fiscal year there were 4,711 complaints to the Civilian Complaint Review Board and 2,933 lawsuits against the NYPD compared to respectively 5,700 and 3,600 in 2012.  However despite a decline in CCRB complaints the number of substantiated complaints increased significantly. From 315  during the 2014 fiscal year it jumped to 531 last year.
The Gothamist notes that the global decrease of complaints is correlated with the decline of stop and frisks. In 2011, police officers made 685,000 stop and frisks and 249,239 misdemeanor arrests compared to respectively 22,939 and 192,567 in 2015.
Illustration: courtesy of Wikipedia