CVS removes Zantac from its shelves over cancer-causing ingredients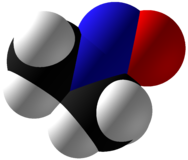 European and US Health regulators found that Zantac and other generic versions of the heartburn pill contain small amounts of N-nitrosodimethylamine (NDMA), a cancer-causing chemical that is classified in the United States as an extremely hazardous substance.
No official recall announced but distribution of the potentially dangerous medication stopped by some companies
No official recall has been announced yet by Sanofi, the Zantac maker. Howver another big pharma, Novartis, which produces a generic version of the medication has announced that it stopped distributing the dangerous medication to the European and the American markets.
CVS also announced a few days ago that it is pulling Zantac and its own generic version called Ranitidine  from its shelves.
According to the FDA, the amount of NDMA found in Zantac was very low and barely exceeded the amount found in common food.  In a statement, a FDA doctor said that there were no reason to panic however she recommended that consumers switch to another heartburn brand.
N-nitrosodimethylamine – or NDMA and also known as dimethylnitrosamine (DMN) is a waste product or by-product of some industrial processes. It is also present at a low level in foods that are cooked, smoked or cured. It is identified as a human carcinogen that is particularly toxic to the liver. In laboratories using animals for research, NDMA is the substance used to induce liver tumors in rats.
NDMA is classified as an extremely hazardous substance and has been used in the past by criminals to intentionally poison another person. The last attempt occurred in 2018 in a Canadian University. A few year earlier in China a postgraduate medical student was sentenced to death and executed in 2015 after he killed his roommate by placing NDMA in the water cooler of a dormitory that they were sharing.
Picture of a molecule of NDMA: courtesy of Wikipedia