Hit and run van driver leaves teenage pedestrian dying on a street of Queens, NYC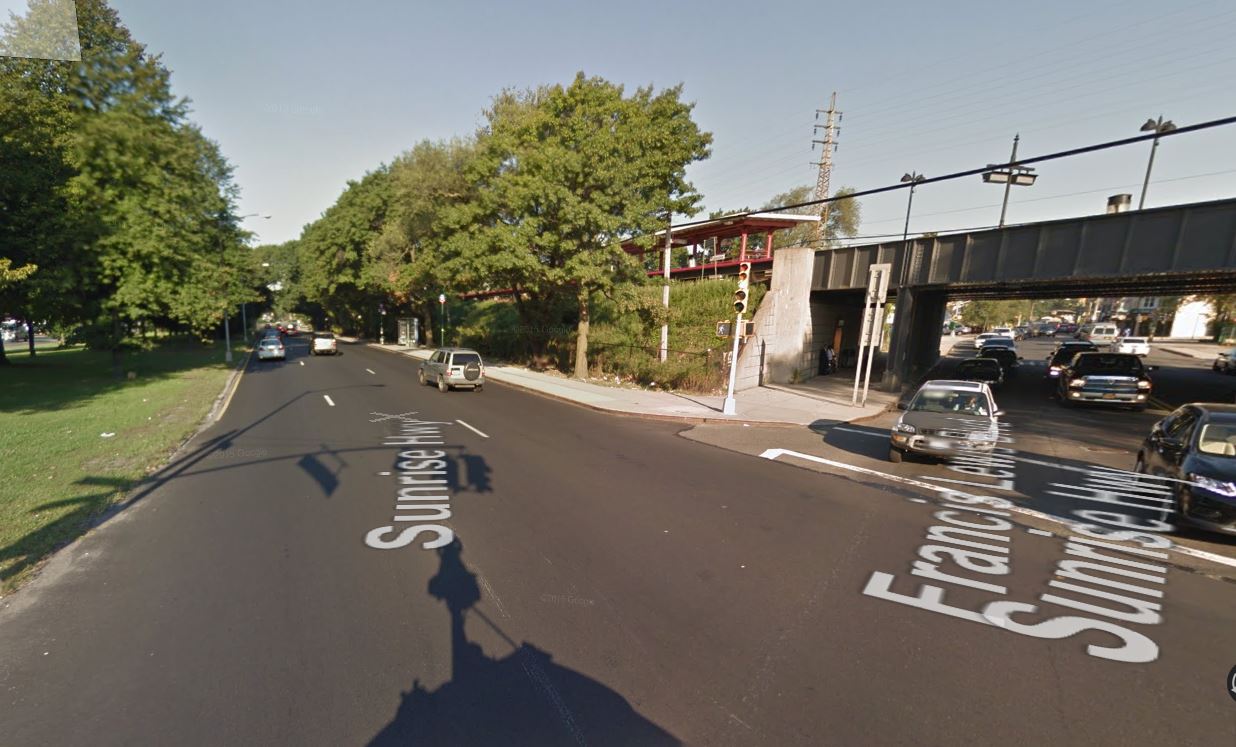 A 16 year old female pedestrian died in a car accident earlier during the night and police are still looking for the driver of a dollar van who struck her and sped away. The accident happened a little bit after midnight.  The teenage girl was trying to cross the 4 lane Sunrise Highway at the intersection of Francis Lewis Blvd in Rosedale (see picture from Google map on the left) when the van struck her. The driver didn't stop and continued to head East on Sunrise Boulevard. The teenager was in cardiac arrest. She was rushed to the hospital but she couldn't be saved.
A resident of the neighborhood who talked to CBS New York said that she crossed this intersection everyday and that she was almost hit a few times. She said speeding was frequent as well. Even when the light is in favor of  pedestrians the Boulevard is so wide that it is difficult to cross before the light changes.