Kia to pay $40 million wrongful death verdict for Mobile Accident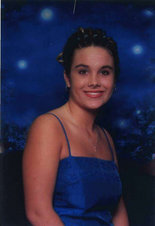 A Mobile jury awarded a $40 million wrongful death judgment to the parents of a Mobile County teenager who was killed in a 2004 car accident. The judgment was against Kia Motors and the makers of a seatbelt buckle. Tiffany Stabler was ejected from the vehicle after she struck a sign and the car overturned. Witnesses said that she was wearing her seatbelt, while Kia maintained that she was not.
Stabler was driving a 1999 Kia Sephia that her father had bought for her 16th birthday. Kia officials knew that seatbelts in the 1999 model vehicles were faulty, according to plaintiff testimony, but did not include them in a recall of 1995-1998 vehicles.
Read More: Mobile County jury slaps Kia with $40 million wrongful death verdict