New york Personal Injury Lawyer Ben Rubinowitz to lecture at Meadowlands Seminar 2018 on Case Framing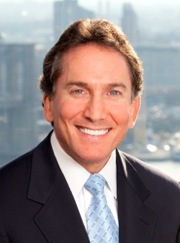 Our managing partner Ben Rubinowitz will be speaking at the Meadowlands Seminar 2018 on November 14th 2018. Organized by the New Jersey Association for Justice, the seminar will focus on Case Framing.
In the first part of the program, Mark Mandell from Mandell Shwartz & Boisclair in Providence, RI will introduce the concept of Case Framing to participants. In the second part, Ben Rubinowitz will explain how to Create Echoes by developing, reinforcing and  successfully presenting your theory of the case to the trier of facts.
The Seminar will take place at the Hilton Meadowlands in East Rutherford, NJ from 11:00 am to 5:00 pm. It is restricted to regular members of the NJAJ.
To learn more about it or to register click here or download a pdf application