New York Train Accident Lawyer Richard Steigman disapointed by the NTSB report on the fatal Valhalla train crash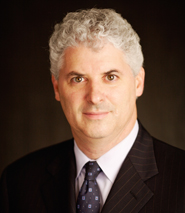 Our partner Richard Steigman recently told the Lohud that he was disappointed by the National Transportation Safety Board (NTSB) conclusions on the train accident that occurred more than two years ago in Valhalla, NY. 6 people were killed and many more were injured after a Metro-North Train crashed into a SUV that was stuck on the tracks. The NTSB blamed Ellen Brody, the driver of the SUV, for the accident. Steigman who represents several victims of the crash, was attending a recent conference related to discovery in Westchester County Court. During the short conference, plaintiffs argued that Metro-North was withholding relevant information.
Steigman told the Lohud "he was disappointed in the NTSB for not taking into account the actions of train engineer Stephen Smalls. Smalls, who has his own lawsuit, could have stopped or slowed the train down when he saw Brody's car on the tracks." "There's another narrative here," he said. "At the end of the day, it will go before a trier of fact, for a jury to determine (who was at fault)."
NY train accident attorney Richard Steigman represents:
The estate of Joseph Nadol, a 42 year old JP Morgan managing director who was ranked as one of the top analysts covering the aerospace and defense industries. Nadol was killed in the crash and left behind a wife and 3 boys.
The estate of Robert Dirks, a young chemist known for his theoretical and experimental work in DNA nanotechnology. Dirks died in the train accident and left behind a wife and two children.
Dana Kopet who suffered personal injury in the train crash.
The above lawsuits are among 19 other lawsuits filed after the crash that have been consolidated and are proceeding in Westchester County Court.