New report points to teacher negligence in an explosion that severely injured two students during a chemistry lab demonstration at New York Beacon School 6 months ago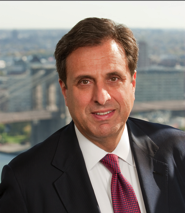 Our partner New York personal injury attorney Jeffrey Bloom is representing Alonzo Yanes a student at the New York Beacon School who was severely injured, when according to a report issued by the Education Department's Special Commissioner of Investigation, his chemistry teacher improperly poured explosive methanol onto a burning chemistry experiment.
Alonzo suffered second and third degree burns to his face, neck and torso. According to the report, the school custodian found him with a melted left ear.
"It's very clear from the report that they conducted an experiment that they had been warned by the government was dangerous," our partner Jeffrey Bloom told the Post. "As a result, a gifted, talented young man has scars, physical and mental, that are going to be with him forever".
This is not the first such case Jeffrey has handled. Last year he resolved a similar case for a substantial amount after a 16 year old boy suffered second and third degree burns when an explosion occurred during a science experiment (see our previous blog post).
Read more about the New York Beacon School explosion case in the New York Post, the NY Daily News and the Week.
Click here to read the complete report from the the Education Department's Special Commissioner of Investigation