New York Medical Malpractice Lawyer Ben Rubinowitz to speak at the 38th Winter Urologic Forum this week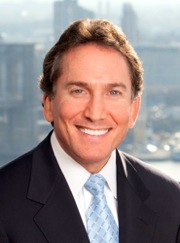 Gair Gair Conason Steigman Mackauf Bloom & Rubinowitz is pleased to announce that our Partner, Ben Rubinowitz has been asked to deliver a lecture on Medical Malpractice at the 37th Annual Winter Urologic Forum in Colorado this January. A Top New York Medical Malpractice Lawyer, Ben Rubinowitz and all of the lawyers at GGCSMB&R have successfully resolved thousands of medical malpractice cases for those who have been injured as a result of medical negligence.
Ben Rubinowitz explained that " it is truly an honor to have the privilege of speaking to such a distinguished group of doctors. I always find it interesting that the physicians have asked a plaintiff's lawyer rather than a defendant's lawyer to deliver the National Lecture on Medical Malpractice."
This year, in addition to lecturing about Medical Malpractice, Ben Rubinowitz will discuss the litigation surrounding the use of vaginal mesh for Pelvic Organ Prolapse.