New York Personal Injury Attorneys Jeffrey Bloom and Jeffrey Lichtman are the new leaders of LawPAC, NYSTLA's political action committee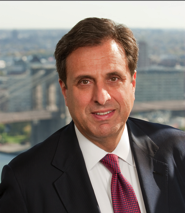 Gair, Gair, Conason, Rubinowitz, Bloom, Hershenhorn, Steigman & Mackauf is proud to announce that our partner Jeffrey Bloom together with Jeffrey Lichtman from Trolman, Glaser & Lichtman have been elected Co-Chairs of LawPAC, the New York State Trial Lawyers Association's Political action committee.
Both Mr. Lichtman and Mr. Bloom have dedicated their time and energy over many years to NYSTLA's political campaigns, and their election as Co-Chairs is a well-deserved recognition of their efforts.
Jeffrey B. Bloom graduated from Hofstra in 1979. He joined our firm that same year and became one of the top medical malpractice and personal injury attorneys in New York. Jeffrey has been co-chair of NYSTLA's Medical Malpractice Committee for the past eight years.
Jeffrey A. Lichtman began his career in 1979 after graduating from University of Notre Dame, and is now the senior partner and trial attorney in the firm Trolman, Glaser & Lichtman. Jeffrey served as President of NYSTLA between 2002 and 2003, and has been a member of LawPAC since that time.