New York State Senator Adriano Espaillat says ER conditions at NY-Presbyterian/Columbia are like a "third-world country level of healthcare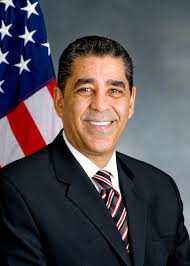 After visiting a friend at the Emergency Room of the New York Presbyterian/Columbia Medical Center Hospital in Washington Heights in Manhattan, Senator Adriano Espaillat University said he was outraged by the horrendous conditions patients and staff had to deal with. People are lying on stretchers in the hallways, there is no privacy, the staff is overwhelmed, patients are waiting 85 minutes to see a doctor on average and 717 minutes to get a room.
Senator Espaillat is planning to meet with hospital management this week to discuss the problems.
Read more in the New York Daily News