Personal Injury Prevention: OSHA's popular Heat Safety App calculates Heat Index for worksite and displays risk level to outdoor workers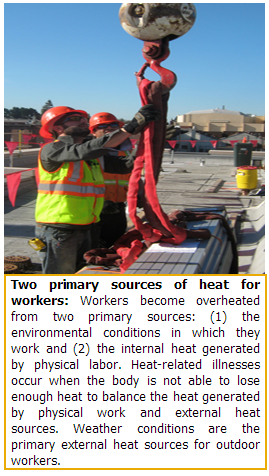 Every year outdoor workers exposed to hot and humid conditions are at risk of heat related illness and personal injury ranging from heat rash and heat cramps to heat exhaustion and heat stroke. Both air temperature and humidity affect working conditions. OSHA Heat Index takes these two factors into account. The higher the heat index, the hotter the weather feels, since sweat does not readily evaporate and cool the skin.
With the OSHA App "Heat Safety Tools" workers and their supervisors can calculate the heat Index for their worksite and the risk level associated to the Index. The app also lists protective measures that should be taken at the related risk level.
The Heat Index is a very popular tool among outdoor workers and it has already been downloaded 72,000 times since its launch in 2011.