Product Liability – Defective Car: another car recall related to defective brake booster for BMW
76,000 defective cars are being recalled by BMW. According to BMW the oil supply for the vacuum pump that operates the brake booster used for power assist can be "interrupted". The brakes will still function, but the driver will have to press much harder on the brake pedal. That means stopping distances could be greater.
Cars affected are the 2012-14 320i and 328i, and the 320i and 328i xDrive Sedan; the 2013-14 328i xDrive Sports Wagon; the 2012-13 528i and 528i xDrive Sedan; the 2013-14 X1 sDrive28i and X1 xDrive28i; the 2013-14 X3 xDrive28i and 2012-14 Z4 sDrive 2.8i
BMW has been experimenting issues with brake booster since 2010 with a total of 306,000 defective vehicle recalled since that year for that particular defect.
For more info see The New York Times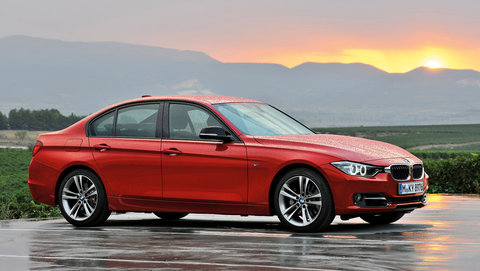 The 2012 BMW 3 Series sedan Source: BMW North America