Senior pedestrian dies from head injuries after being struck by a car in Queens
An 87 year old woman who was trying to cross the street was hit by a car near Willets Point Blvd and 163rd St in Flushing, Queens, New York, yesterday night. She suffered severe head injuries and later died in the hospital.
In New York City, senior pedestrians have a higher risk to die in a car accident than adult pedestrians. Recent statistics from the DOT show that seniors represent 12% of the NYC population but account for 36% of NYC pedestrian traffic fatalities.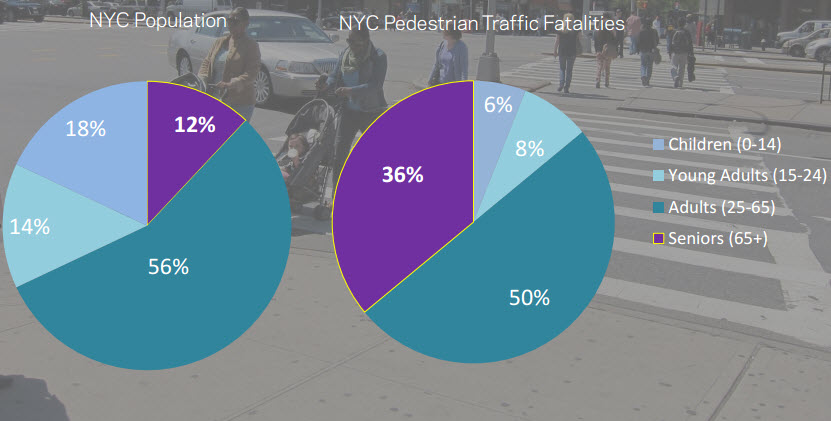 Source: DOT Safe Street for Seniors New York City