The NYPD ticketed more than 1000 drivers in 5 days at a dangerous Queens intersection where a young woman recently died after being struck by a MTA bus
As part of the Vision Zero Initiative to reduce deaths and injuries related to traffic accidents, New York police officers gave out more than 1000 summonses including 500 for failure to yield to pedestrian between May 5th and May 10th at a dangerous Queens intersection located near 74th street, Roosevelt Ave and Broadway.
The location was selected by the city because it has a history of accident. Last February a 25 year old woman was struck to death by a MTA bus at this intersection.
Read more in DNAinfo New York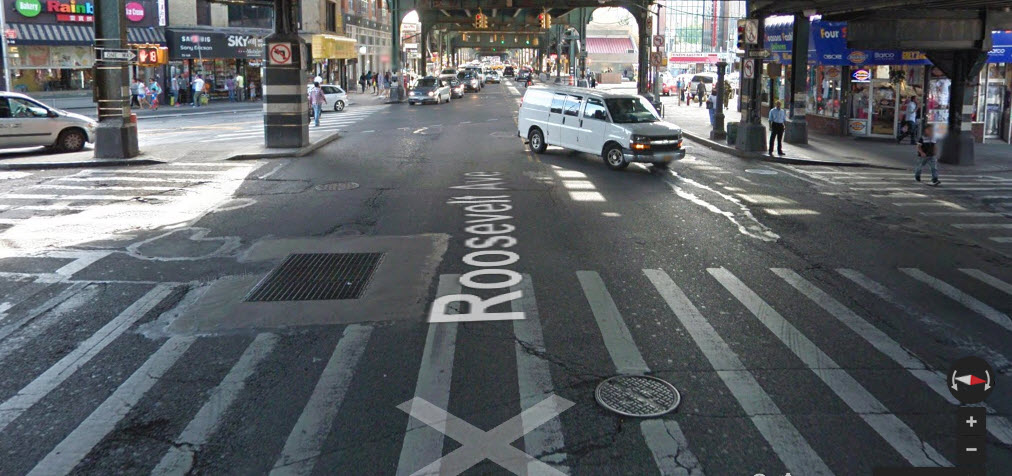 A Google map Street view from the dangerous intersection