Troup of Acrobats from Ringling Bros Circus suffer serious personal injury after 35 foot fall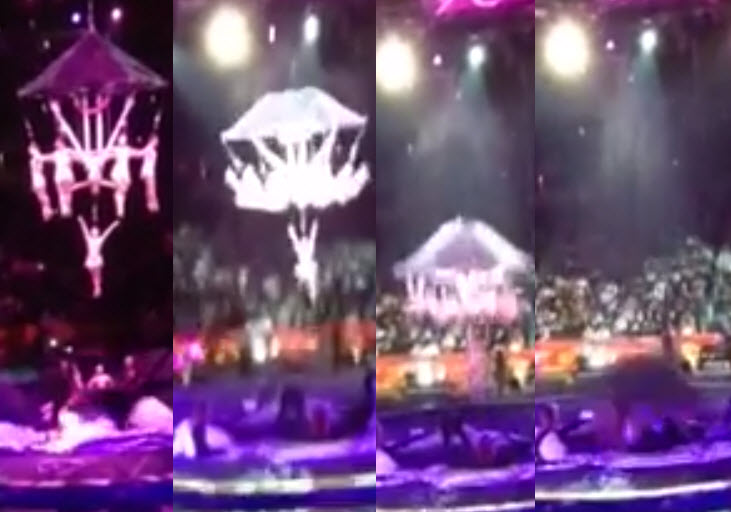 3 acrobats are in critical condition and 5 others suffered serious personal injury after surviving a 35 foot fall.
A defective clamp that was holding the troupe of acrobats dangling by their hair during a circus act broke and the artists fell to the ground. Read More in the NY Daily News
The accident happened in front of 3,900 people and was caught on camera by one of the spectators who uploaded it on Youtube. See video below.