Violent patient in NYC hospital almost killed the cop guarding him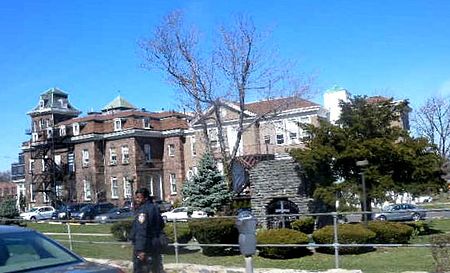 An NYPD officer almost died after being assaulted by a violent patient in a New York City hospital. The rookie officer was guarding a patient at Richmond University Medical Center in Staten Island. The patient, Dante Martin who had been arrested earlier asked to use the bathroom. After, the officer uncuffed him, Martin pushed her to the ground and went for her gun. The police officer was saved by Rafael Muniz, another patient who helped subdue the suspect.
The NYPD have specific procedures for patients in police custody. They are now investigating the assault.
Read more in the NY Daily News
Picture courtesy of Wikipedia