What are the most common construction accident cases resulting in litigation in New York City?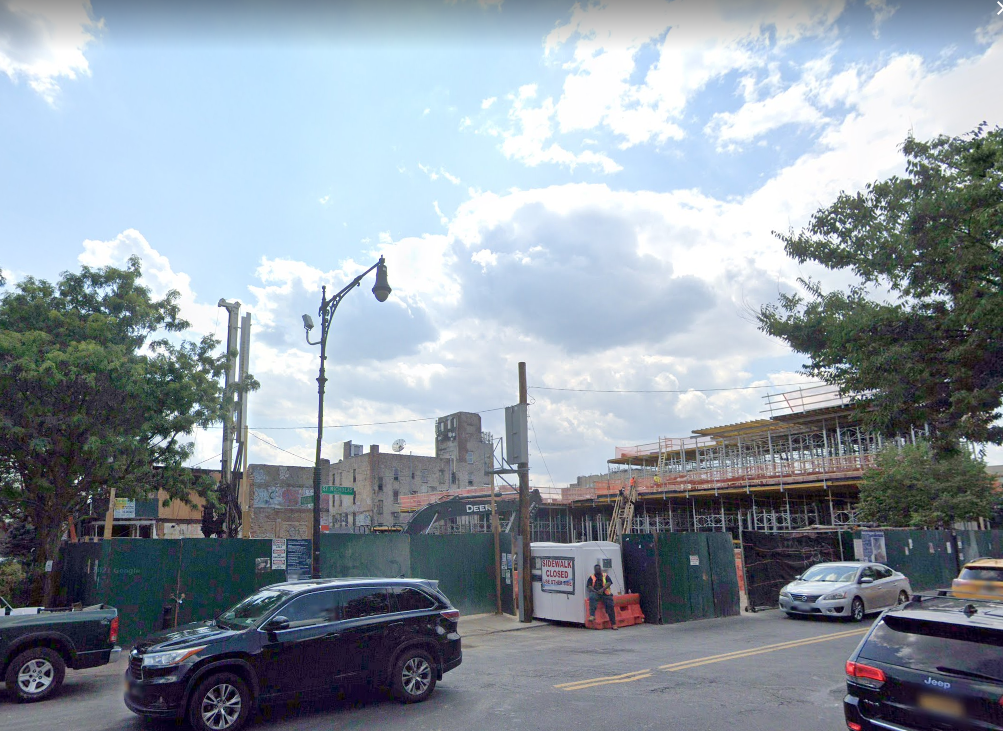 NYC Construction workers who have been injured or families of construction workers who died on the job can often sue the contractor and/or the owner of the construction sites as, sadly, the majority of construction accidents occurring on New York sites are the result of negligence.
The most common construction accident cases resulting in litigation in New York City are accidents related to falls. New York Labor Law Section 240 also known as the Saffold Law protects hard hats who fell from heights or got struck by a falling object.
A look at last April NYC construction accidents indicates that out of the 35 accidents that resulted in death or injuries, 20 of them were preventable and occurred after safety rules were violated. Among them were 12 fall accidents. Two of them were deadly.
During this month, 2 hard hats fell to their death on two separate construction sites located in Queens. Both deaths could have been prevented if workers had been proprely briefed and protected.
The first accident occurred on April 6 at Ridgewood Towers construction site  located at 3-50 St-Nicholas Avenue in Ridgewood, Queens, NYC (see picture). 45 year old Holger Molino Pinos was removing plywood formwork from the first floor stairwell when he slipped and fell 20 feet in a hole and landed on the basement floor. He was transported to the hospital where he was pronounced dead.
Before the accident occurred, the construction site contractor AB CAPSTONE BUILDERS CORP  had been accumulating severe safety violations in regards to excavation work, pedestrian protection, work permits, communication of required safety information  to workers during site safety orientation, fences design, missing documentation about future work, work not conforming to approved construction documents, failure to file evidence of liability and property damage insurance, failure to file evidence of compliance with workers comp. Additionnally a month before the victim died,  B CAPSTONE BUILDERS CORP failed to notify the DOB about a worker who was injured after the jobsite fence gate fell.  Residents have been complaining about the site safety for years. The project has been delayed for years and according to the Ridgewood Tenants Union (RTU)) the developers' neglect of the property presented quality-of-life issues for the neighborhood.
The second fatal accident took place at 118-41 Avenue in Queens on April 26. A worker was executing a façade work without a permit and fell thirty feet to the ground. He was transported to the hospital where he died.
Among the 33 workers who were injured, 10 of them were injured in falls and all other accidents were classified as "other by the DOB".  Among them, the 18 following accidents resulted in a ECB violation because the safety rules were not respected. These accidents were preventable.
A worker cut his leg with a circular saw. No safety measures were in  place for the proper use of a circular saw
A pedestrian went to the wrong address and  injured his foot after falling. No safety measures were in place for preventing the public to enter the construction site
A worker using a sawzall was injured by the kickback. Manufacturer specification to have a clear work space behind the operation were not respected.
a worker tripped and fell one flight down the stairs as he was carrying a ladder on an area on a construction site where housekeeping was not maintained. a total of 5 safety violations were issued by the DOB after the accident.
A worker was injured after being hit by a barricade pushed by a gust of wind. According to manufacturer specifications barricade were supposed to be filled with water but they were not.
Two workers twisted their ankle in two separate incidents as the result of poor housekeeping on the construction site.
A worker was struck on the shoulder when passing Doka forms from the first floor to the cellar after the general contractor failed to institute and maintain safety measures on safe material handling.
A worker injured his arm after he tripped and fell while carrying a ladder. The work area had not been maintained to prevent tripping and falling and the contractor was issued multiple other safety violations after DOB inspected the site.
a pedestrian on a Segway collided with jersey barriers that were being installed by a worker and injured his foot. No site safety plan had been implemented for the work and no safety measures were in place at the time of the accident.
A worker tripped on metal clips and fell down the stairs because  of poor housekeeping.
A worker tripped and fell because of inadequate housekeeping
A bicyclist suffered head injury after striking a water hose because of inadequate safety measures
A worker handling material from a parapet to a supported scaffold fell and injured himself. No safety measures were in place for material handling.
An iron worker fell at a site where DOB inspectors found that multiple safety measures had been violated
A worker cut his finger while using a router during a flooring operation. No safety measures had been provided by the contractor to safeguard the worker from an accident.
A worker fell and injured himself because he was never instructed on how to safely work on loading dock for truck deliveries that use a diamond blade
A worker was injured while working an a hoist ramp that was not built according to the code and had no handrail or guard rail.
A worker injured his hand while using a circular saw.  The saw was not used according to manufacturer specifications and the worker was not proprely briefed about the scope of his work.
Our construction accident attorneys strongly believe that negligent contractor and construction site owners should be held accountable for injuries and deaths of construction workers occurring as the result of inadequate safety program and will fight aggressively on behalf of their clients and their families to make sure they obtain full financial compensation.
Because some of the injuries sustained in construction accidents are catastrophic and can have life time consequences it is of the utmost importance for injured construction workers and their family to find the best construction accident lawyer for their case.  A consultation with  a construction accident attorney is usually free as personal injury attorneys in New York usually work off a contingency fee. Therefore it is worth consulting with a few top construction accident lawyers before making a decision.