Wrongful death lawsuit filed by Yelchin's parents in product liability case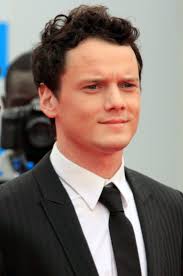 A defective car killed Anton Yelchin and his parents are suing Fiat Chrysler Automobiles, manufacturer ZF North America and car dealership chain AutoNation for the wrongful death of their son. 29 year old Anton Yelchin, a "Star Trek" actor was killed last June in front of his house. The actor had just exited his 2015 Jeep Grand Cherokee. Because of a defect in the design of the electronic gear shift position indicator, Yelchin thought his car was in "Park" position but it wasn't. Therefore the parking break wasn't engaged. The vehicle started to move toward him rolling backward and  fatally crushed him against the security gate.
The car maker was aware of the design defect and in April it had recalled more that 1.1. million Jeep Grand Cherokees after receiving 41 reports of injuries related to the gear shift. According to Yelchin's parents, a recall notice was received in the mail seven days after the death of their son. The parents said that it was too little too late.
See our previous blog for more info about the recall and read more about Anton Yelchin parents' lawsuit in US Magazine