3 people injured in New York crash near construction site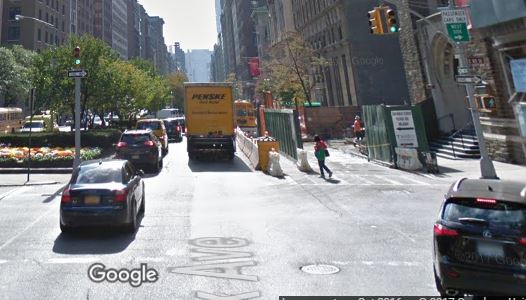 3 people were injured in a car accident in New York early this morning. Around 1 AM this morning, a black sedan and a grey SUV  were driving South on Park Avenue.  They collided in front of a construction site on 85th street that occupied the right lane of Park Avenue. Speed may have been a factor. The collision was extremely violent and both cars were mangled. The driver of the SUV is in critical condition while the other driver and passenger of the sedan were also  seriously injured. The police are still investigating the exact cause of the accident.
The accident occurred on Park Ave South at the 85th Street intersection where the road is partially obstructed by the scaffolding of a construction site. According to CBS  News New York, it is the second accident that occurred near the construction site. Last month a construction worker was hit by a car at the same location.
picture of the crash location:courtesy of Google