9 of our Personal Injury Lawyers selected for the 2015 New York Super Lawyers list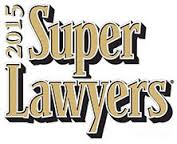 We are proud to announce that for the tenth consecutive year our attorneys have been named to the New York Super Lawyers list. In 2015 nine of our lawyers were selected. These are: Ben B. Rubinowitz(Top 100), Anthony H. Gair, Howard Hershenhorn, Jeffrey B. Bloom, Richard M. Steigman, Jerome I. Katz, Stephen H. Mackauf and Christopher L. Sallay(Top 100).  Peter J. Saghir was again selected to the Rising Stars list.
Our firm is located in Manhattan and handles all types of catastrophic personal injury and wrongful death cases from traffic accidents, construction accidents, medical malpractice to product liability in New York and New Jersey.
Since 1919, the firm has built is reputation as one of the top injury law firms in the United States by limiting its practice to a select group of serious and substantial tort cases so that extensive personal attention and meticulous trial preparation are afforded to each of our clients on all matters. The results speak for themselves as for the last 10 years our firm has obtained verdicts or settlements exceeding $1 million for more than 450 cases.
Our lawyers are also recognized as experts within the legal community and are regular guest speakers at educational seminars in New York and in the United States.
Our firm has received many accolades including The Best Lawyers in America's No. 1 ranking for The United States in personal injury and medical malpractice.
To view our Super Lawyers Profile click here