A 30 year old construction worker died after falling from scaffolding in Manhattan, the second hard hat killed this week on a New York City Construction Site
Another construction worker died in New York yesterday. 30 year old Juan Cerezo was doing facade work on a scaffold on the 14th floor when he fell and landed on the sidewalk shed. The fatal accident happened on the Upper East Side of Manhattan at 363 East 76th Street around 4:00 pm yesterday. It is not clear so far if the worker was wearing a safety harness at the time of the accident. Four complaints have been filed against the building's renovation this year, two for the second-floor scaffolding breaking or not being up to code, according to city records. The man was taken to the hospital where he was pronounced dead (read more in DNA).
The boom in construction in New York City has led to a significant increase of workers and non workers being injured or being killed on or nearby construction sites.  A few days ago a 30 year old hard hat died after he fell down an elevator shaft on a construction site in Midtown on the West side of Manhattan.  (see previous blog).
So far this year 12 people died in construction accidents including non construction workers such as pedestrians struck by debris or tenants killed in gas explosions.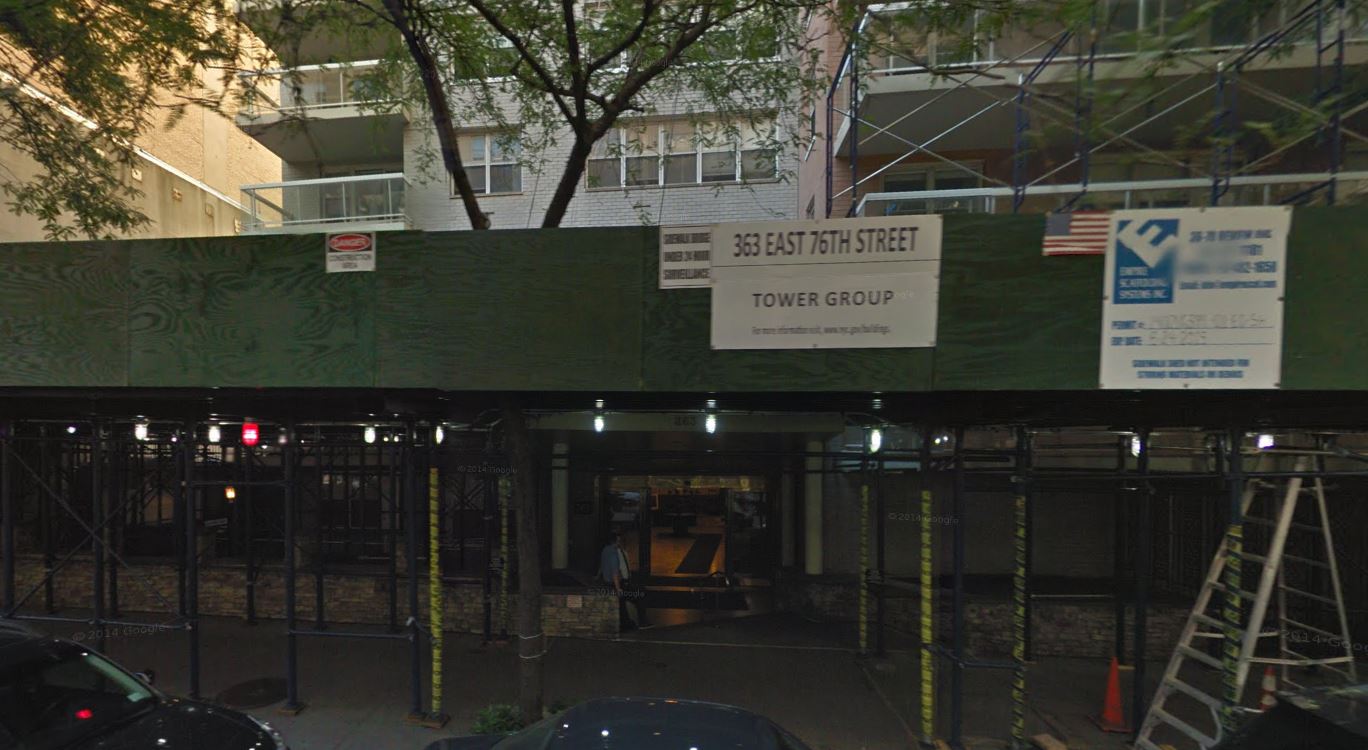 The location of the accident; picture: courtesy of Google Map