Accident prevention in NYC school zones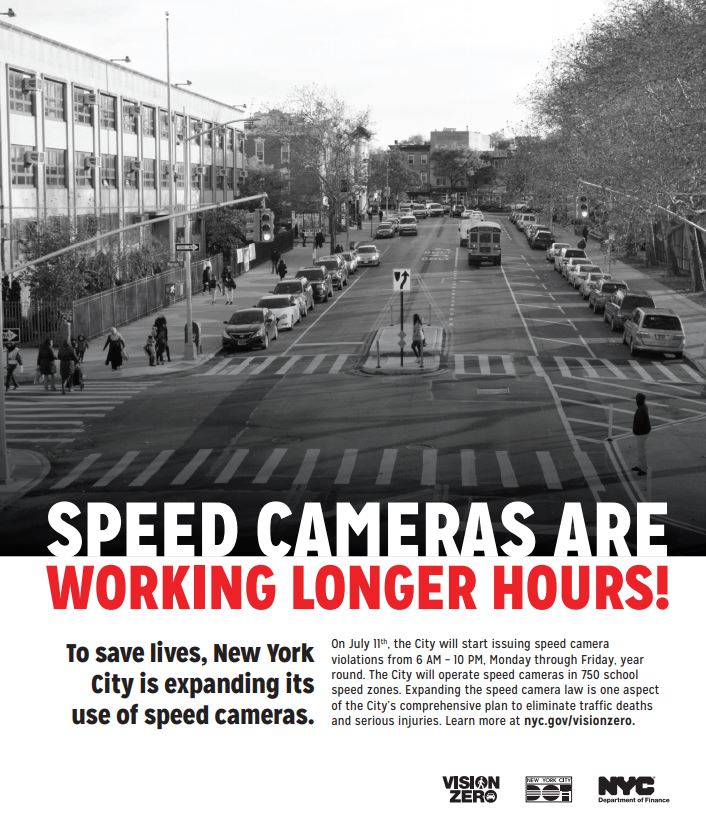 To prevent young pedestrians from being injured in car accidents, the NYPD announced that as kids go back to school today, they will be cracking down on drivers speeding or driving recklessly in school zones.
Not only the NYPD will be reinforcing its presence in school zones but more than hundreds of new speed cameras installed all over the city during the summer will provide extra protection for children as they are going back to school.
A total of 750 speed cameras are being installed in New York City school zones
A new Sate law that was signed by Andrew Cuomo in May and took effect on July 11, has authorized the city to significantly expand its installation of speed cameras in school zone. Since that day new speed camera have been installed all over New York City in school zones and other dangerous areas at a rate of about 40 per month. The installation of new cameras will continue during the winter and in 2020 when the rate of installation is expected to increase to 60 new speed cameras per month until the city reaches a total of 750. The new State Law also allows for cameras to be operated year round including during summer and vacation from 6:00 am to 10:00 pm. Additionally the zone where the camera can be installed has been extended. Before the new law, a speed camera could only be installed at distance of  a 1/4 mile of a school along an abutting street. Now they can be installed on any street in a radius of a 1/4 mile. Drivers caught speeding more than  10 mph over the 25 mph speed limit will receive a $50 ticket.
Too many children are still dying after being struck by cars in New York City. On Monday a 3 year old boy was fatally struck by a car in Queens steps away from his home. Mardichai Yovits was with his mom when he stepped out between two cars and was struck by a 73 year old driver on Virginia Street in Far Rockaway. (read more in the NY Daily News)
Speed camera flyer: courtesy of NYC gov