After a less than 1% response rate to an initial recall and a fourth death by entrapement, the US Consumer Product Safety Commission and Bed Handles Inc are re-anouncing the recall of defective portable bed handles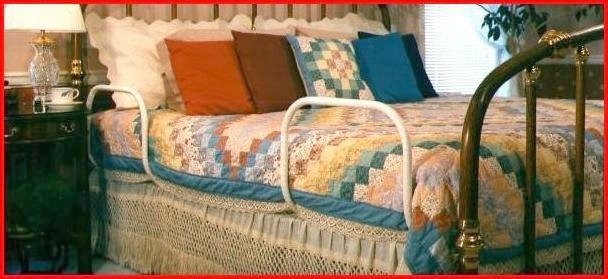 The company Bed Handles Inc is re-announcing the recall of 3 models of their portable bed handles  because they are defective and have caused the death of 4 people. These products are: Bedside Assistant, Model BA10W, Travel Handles Use, Model BA11W, Adjustable Bed Handle, Model AJ1.
When attached to an adult bed without the use of safety retention straps, the handles can shift out of place, creating a dangerous gap between the handles and the side of the mattress, posing a risk of entrapment, strangulation and death.
Recently a 90 year old woman died in a nursing home after being entrapped in the gap between the mattress and the defective bed handle. Before her three other women died in similar conditions.
Consumers who have purchased one of the above bed handles models should stop using them immediately and contact Bed Handles Inc. at 800-725-6903 from 8:30 a.m. to 4:30 p.m. CT Monday through Friday, or online at http://bedhandles.com/recall.html. Bed Handles will provides consumers free safety retention straps with new instructions to install them.
Read the complete press release from the CPSC