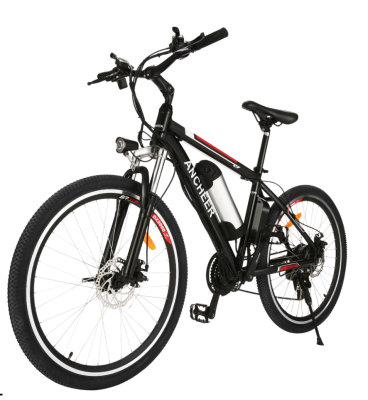 Ancheer is recalling the potentially defective lithium battery of 22,000 e-bikes. The recall decision was made after the company received 6 reports of accidents that include batteries igniting and causing sparks, fires and/or explosions. Among the 6 accidents reported, 4 resulted in burn injuries.
The battery recalled is a cylindrical battery that looks like a water bottle and is mounted on the Ancheer e-bikes model AM001907. The model number can not be found on the bike but on the packaging and on the user manual.
The recalled Ancheer e-bikes models were sold between January 2016 and June 2022 by major retailers including Walmart, Sears, Amazon, eBay, Overstock, Aliexpress, Ancheer, Newegg, Rakuten and Wish.