Automobile Accidents – Passenger van rollover crash risks are rising as summer is coming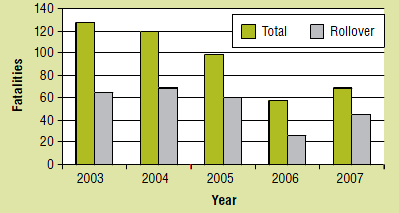 15-passengers vans have a high risk of rollover accidents and this risk increases as the number of occupants increases. Overloaded vans, inexperienced drivers, improperly inflated tires are the main cause of van accidents. Passenger van crashes have a very high rate of fatal injuries as 88% of passengers don't buckle up.
As the summer is coming and friends, groups and families are planning their road trips, the National Highway Traffic Safety Administration (NHTSA) just published a list of tips for safe travel in 15-passenger vans.