Bronx pedestrian critically injured in car accident while walking her dog in the park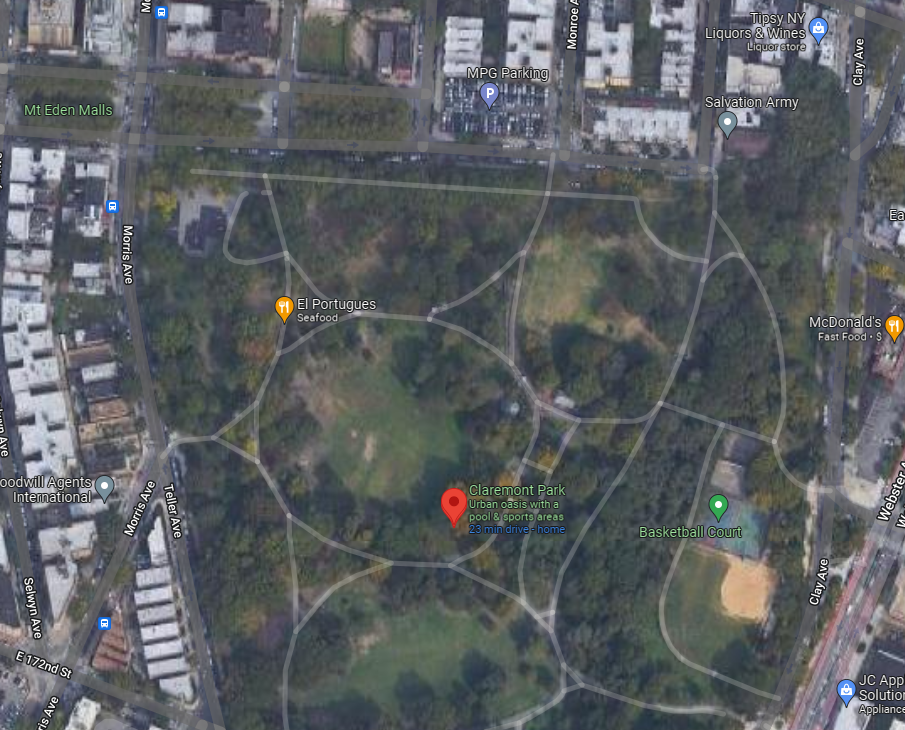 58 year old Cristina Emiliano was hit by a car in the Bronx and sustained life-threatening injuries. The pedestrian was walking her dog Rocco in Claremont Park in Morrisania around 6:50 am on Saturday morning when a car drove on the pedestrian path and struck her. The car driver was identified as  21 year old Becan Floyd. The young man who lives in a shelter nearby, saw the car parked outside of the shelter and stole it for a joy ride.
According to the police, after stealing the car, Floyd first sped down a pedestrian path in the park, then drove on the grass and hit a tree. He then continued to drive and according to the police intentionally struck the woman.
"When she moved over to the side to avoid being in his line of trajectory, he steered his vehicle directly towards her, accelerated his speed, and struck her head on," Assistant District Attorney Briana Pryce said, adding police officers saw it "with their own eyes."
Floyd then backed up and drove out of the park, struck two other cars before being caught by the police.
Cristina Emiliano was critically injured in the accident
Cristina walks her dog every day early morning in the park and her husband was waiting for her to come back and have breakfast with her. As she was not returning home he stepped out and went in the park to look for her. The police were there and told him she had been taken to the hospital. Cristina suffered critical body and head trauma and she is still fighting for her life in the ICU.  Her dog Rocco was also hit by the car and ran away. The family posted pictures around the neighborhood and a public school teacher found him and brought him back home.
Cristina Emiliano is a Mexican immigrant from the Bronx, a mother of 9 children and a grand-mother of 26 children. The family is very upset about this accident.
Read more in the NY Daily News