Case study: Medical Malpractice related to Electronic Medical Record Systems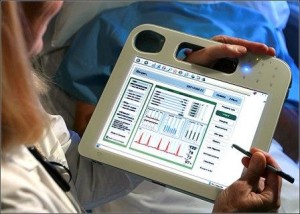 A doctor can commit medical malpractice if he is not properly trained to use the Electronic Medical Record (EMR) system. In a recent case study Web Morbidity and Mortality looks at the case of an epileptic patient who experienced temporary toxicity because of a medication error linked to improper use of EMR.
After being treated in a hospital for seizures, a patient was discharged with an outpatient plan that was to begin phenytoin 500 mg once daily. The resident doctor who prepared the prescription was not familiar with the Electronic Medical Record and failed to notice that the EMR default frequency for phenytoin was "TID" which means 3 times a day. Because the dose was much bigger than normally prescribed an alert was triggered by the EMR but this alert was overridden by the resident doctor who also seemed to suffer from alert fatigue.
Read the complete case and commentary on WebM&M.