E-scooter rider killed in crash one block away from where a cyclist was previously fatally struck by a car in Brooklyn, NYC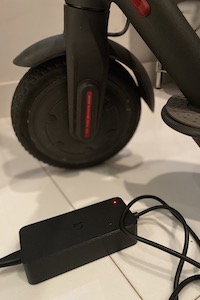 A young man riding his electrical scooter was killed in a crash in Brooklyn, NYC, last Saturday.
The accident occurred in Bensonhurst around 12:50 pm. 22 year old Qiu Rifeng was riding his electrical scooter on the sidewalk. As he tried to cross the intersection of 18th Avenue and 74th Street he got struck by a car that was heading South on 18th Avenue. The driver, a 23 year old behind the wheel of a Kia sedan, remained at the scene of the accident and wasn't charged. The victim who was riding his e-scooter without a helmet went flying and suffered severe head injuries as he landed on the ground.  He was rushed to the hospital but did not survive his injuries. He was living just a block away from where he was fatally struck.
Second deadly accident in a decade in the area
There is no pedestrian crosswalk painted on the ground where the e-scooter rider crossed the street which makes the intersection even more dangerous. This is not the first fatal accident occurring on 18th Avenue in Bensonhurst. In March 2012, A 67 year old cyclist was killed by a car  just a block away, at the intersection of 73rd and 18th Avenue. The driver who killed him was an 80 year old man who was speeding away after he struck a school bus.
In addition to the two deadly accidents mentioned above, in the last decade,60 other people were injured in 50 other crashes on 18th Avenue between 73rd Street and the Bay Ridge Parkway according to data from NYC Crash Mapper. Among them were 6 cyclists, 22 pedestrians and 32 motorists. The accidents occurred mostly at one of the 3 intersections with the intersection of Bay Ridge Parkway having the highest number of crashes among the 3 of them but none of them deadly. Among the most common contributing factors specified were "Failure to Yield Right-of-Way" and "Distracted Driving"
Read more in AMNY