Elevator Accident: the death of a worker with 43 years experience in the elevator construction trade stays unexplained
A man died in an elevator accident last July at the 49ers stadium construction site but OSHA recently concluded that Schindler Elevator Corp., the elevator Construction Company and project's general contractor, Turner/Devcon, a joint venture between Turner Construction Co. of New York and Devcon Construction Inc. of Milpitas didn't merit sanctions.
The victim, Donald White, who was 63 year old, had worked all his life in the elevator construction trade. He was hit with an elevator counterweight while on a ladder at the bottom of the shaft at the 49ers stadium construction site in Santa Clara.
Just before the accident happened, White communicated with another co-worker who was operating the elevator and asked him to go up in the elevator to retrieve a tool. As the elevator started to move, for some unexplained reason, White stayed where he was, standing or or sitting on an A-frame ladder in the pit. Nobody witnessed the accident.
The son of the victim said the death is as much a mystery now as when it happened. He mentioned that his dad had told him that he was working really hard to meet the construction deadline.
Another worker, a delivery truck driver, died last week on the same construction site.
Rushing things on a construction site increases the risk of accidents.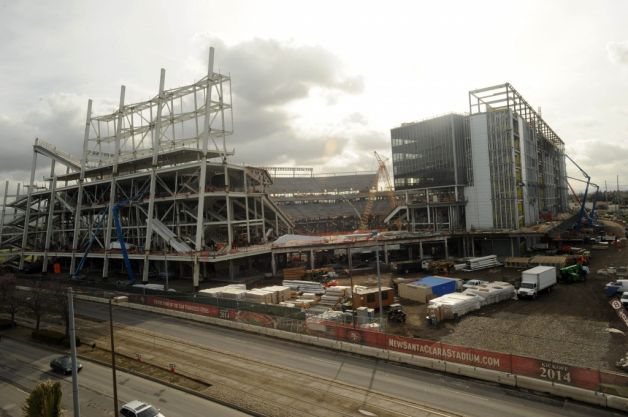 Source: SFGate