Jeffrey Bloom to speak at "Current Issues in New York Medical Malpractice" NYC Bar Seminar this Monday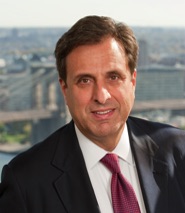 New York Medical Malpractice Lawyer Jeffrey Bloom will be speaking at the New York City Bar Seminar "Current Issues in New York Medical Malpractice". This program features a multi-disciplinary view of the current state of medical malpractice in New York, including regulatory concerns for the admitted professional liability insurers, techniques for judicial intervention in resolving malpractice claims; and recent changes in the law affecting the scope of the duties owed by physicians and hospitals. The program will highlight recent legislative developments and the prospect for further changes in the malpractice liability environment. Jeffrey will be speaking on the impact of the recent and proposed legislative changes on litigation of medical claims.  The event will take place this Monday May 23rd from 6:00 pm to 8:00 pm at 42 West 44th Street, New York, NY 10036. For more information or to register to this event click here.
Jeffrey Bloom is a partner at Gair, Gair, Conason, Rubinowitz, Bloom, Hershenhorn, Steigman & Mackauf. In addition to trying and managing medical malpractice cases, Jeffrey Bloom is the Co-chair of the Medical Malpractice Committee of the New York State Trial Lawyers Association as well as the Co-Chair of LAWPAC New York, the Trial Lawyers political action committee. In these roles, he works to protect the rights of victims of medical malpractice in Albany with the Legislature and State government.