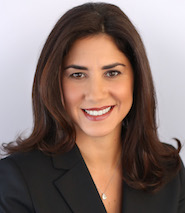 We are very pleased to announce that one of our partners,
Marijo C. Adimey
, has been selected as one of the 2019 AV Preeminent Rated New York Women Leaders in Law.
Marijo's dedication to high work standards, advocacy for her clients, as well as her trial and litigation skills have made her a powerful force and leader in the field of personal injury and medical malpractice.
Congratulations Marijo!