What makes a good product liability lawyer?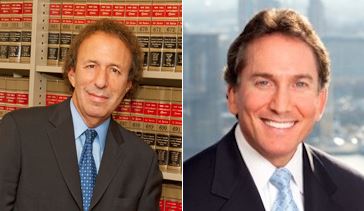 Successful product liability lawyers possess an exceptional set of skills. Not only do they have to be able to sit for hours to decipher  extremely technical documents but  they also have to deal with clients suffering life changing injuries or grieving over a loved one who wrongfully died, most of the time in dramatic manner. They also need to juggle tight deadlines, keep their calm and always be courteous with all parties involved. A recent article  in Law 360 describes the 5 top qualities of a top product liability attorney as:
Having a head for science and engineering
Being able to deal with serious injury and death
Being patient
Being able to work harmoniously with multiple parties
Being on the top of the news in the product liability landscape
At our firm two of our New York Product Liability Attorneys, Ben Rubinowitz and Anthony Gair have been voted by Best Lawyers Product Liability Lawyer of the Year for the New York Metro Area. They do possess all the above qualities. Both these lawyers have been working on extremely technical and scientific cases for years.  To win their cases they had to become immersed, learn and study the particular design and operation of the product in cases including plane engineering, boat engineering, crane engineering, automobile engineering, scientific understanding of gas explosions and much more. On a daily basis these lawyers bring support and empathy to clients who have been severely injured by the neglect of others. They help family grieve after they lost a loved one in dramatic circumstances. You will never hear them raising their voice and they will patiently listen to you like your were their only preoccupation of the day despite the fact that they are indeed juggling multiple cases. They are able to do so by working countless hours on their cases. They also know that product liability cases never resolve quickly and they allocate all the necessary time for a successful resolution. Both Ben Rubinowitz and Anthony Gair have developed strong links with defense attorneys, judges, experts and are respected by all. They always keep up to date on the latest developments in product liability law and have taught other lawyers how to handle a Product Liability case in New York.