Medical Malpractice – Failure to Diagnose a condition: Institute of Medicine (IOM) to undertake a report on Diagnostic Error as part of the "Quality Chasm" Series
Diagnostic errors are among the leading causes for Medical Malpractice Claims in the US. They cause personal injury to patients and waste resources.
Recently the Society to Improve Diagnosis in Medicine (SIDM) announced that the Institute Of Medicine (IOM) had accepted the SIDM's proposal to undertake a report on diagnostic error as the next volume in the Crossing the Quality Chasm series. The "Quality Chasm Series" started in 2000 with the report "To Err is Human". The publication of this report is often associated with the beginning of the patient safety movement.
Other IOM's Quality Chasm series includes Health IT and Patient Safety (2012), Preventing Medication Errors (2006), and Crossing the Quality Chasm (2001).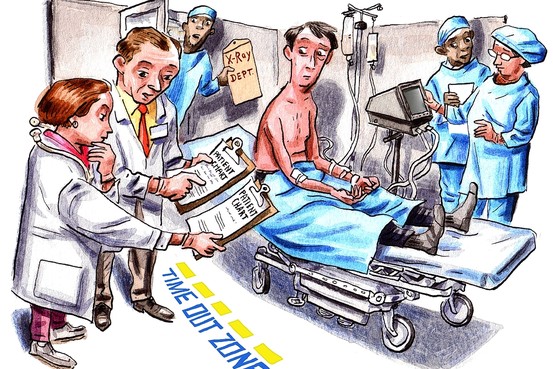 Source: Rob Shepperson