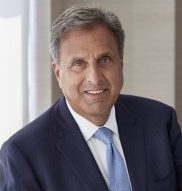 Our NY personal injury law firm is proud to announce that our partner Jeffrey B. Bloom obtained a $3,450,000 jury verdict in Dutchess County, NY in a medical malpractice trial involving a 33-year-old man who now has limited function of his non dominant hand despite several surgeries. After a two-week trial held in Supreme Court Dutchess County before the Hon. Christi J. Acker, the jury of 3 men and 3 women reached their verdict after only two hours of deliberations.
Failure to diagnose and timely treat compartment syndrome
On August 14, 2019, during a routine bicep surgery, the defendant orthopedic surgeon lacerated the brachial artery. Said injury went unrecognized at surgery leading to compartment syndrome in his arm. There was a delay of over the next 48 hours in recognizing the injury despite complaints by our client of excruciating pain. By the time the compartment syndrome was recognized, our client suffered significant muscle and nerve damage to his forearm. As a result, he underwent an emergency fasciotomy, followed by several other operations.