Most Common Thanksgiving Day Injuries And How To Prevent Them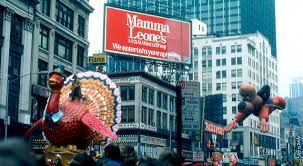 While Thanksgiving is usually a day of joy,  many unexpected events can result in injuries during that day. In fact all around the country emergency rooms experience a spike in visits on Thanksgiving day. Here are a the most common injuries occurring on that day and a few tips to avoid them:
Knife injuries are among the most common injuries occurring during Thanksgiving holidays. Please be careful not only when you carve the turkey but also during all the food preparation.
Food poisoning is also extremely common on Thanksgiving day. If you are the one cooking the turkey, use a meat thermometer to check the internal temperature in the innermost part of the thigh, of the wing and the thickest part of the breast.  The turkey is cooked when all these spots have a temperature of 165 degrees and above. Properly cooking the turkey at 165 degrees kills all the harmful germs that might be present in the animal. Keep in mind that the CDC announced early this month that there was a major and widespread outbreak of multidrug-resistant salmonella infections linked to raw turkey products and live turkeys. 164 cases in 35 states were reported at the beginning of this month including 63 hospitalizations and 1 death. 12 cases were reported in New York.
Emergency rooms are also visited by a higher number of patients suffering from burns on Thanksgiving day. Cooking fires spike on Thanksgiving as often cooks leaves the food unattended to rejoice with the rest of the family. Burns to hands related to handling the turkeys and the pots are also quite common. Use mitts and be extra cautious when handling this big bird.
Overindulging. Eating and drinking too much can cause a surge in epinephrine or nor-epinephrine, which triggers atrial fibrillation (an irregular heartbeat) in a structurally normal heart. In the emergency room it is called holiday heart. Most people don't know that hydration is often all you need to treat it but the best is to try to stick to healthy portions.
Drinking too much which often happens on Thanksgiving can lead to all kinds of accidents. If you are taking other medications, please be aware that alcohol shouldn't be mixed with other drugs. Also please make sure that people around you don't drive after they have been drinking. Drunk driving accidents as well as traffic accidents do experience a peak during the holidays.
Stress and overexertion are also an extremely common reason why people are visiting the emergency room. Cooking a giant feast for a large family can be quite demanding. Please make sure to plan well ahead and get some help if necessary.
Sadly when families members sit together for food and fun a little alcohol in the mix can be a recipe for disaster. On Thanksgiving day, the police receive in increased amount of calls related to family feuds and domestic violence.
Please make sure that this doesn't happen to you and your family and that you have a Happy and Safe Thanksgiving Day!
Picture: courtesy of Wikipedia