New York Personal Injury Lawyer Ben Rubinowitz to participate in "CLE With the Stars"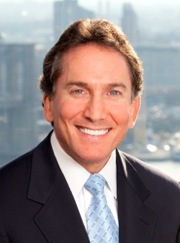 Our personal injury law firm is proud to announce that our managing partner, Ben Rubinowitz, was invited to be one of the 5 distinguished faculty members of "CLE with the Stars", a seminar organized by the Connecticut Trial Lawyer Association.
The 4 other distinguished faculty members will travel from all over the country. They are Mark Davis from the Honolulu firm Davis Levin Livongston, Randy L. Kinard from the Nashville firm Kinnard, Clayton & Beveridge, Zoe Littlepage from the Houston law firm Littlepage Booth and Tyler Thompson from Dole, Thompson, Shepherd & Conway, PSC in Louisville, KY. The program will be chaired by Connecticut attorneys Kathleen Nastri and Michael Koskoff both from the firm Koskoff Koskoff & Bieder, PC.
The seminar will take place Friday April 6th 2008 from 9:00 am to 3:00 pm at The Trumbull Marriott, 180 Hawley Lane, Trumbull CT 06611.
The topics will include the following:
Techniques That Work for Cases Both Large and Small
Doing Well While Doing Good
Science for Dummies: Making the Medicine Understandable;
How to Drive Damages
How Jurors Decide: The Myth and the Science
Please click here to register or to learn more about this seminar