New York Construction Accident Lawyers Anthony H. Gair and Christopher J. Donadio Obtain a $1 Million Settlement for a Construction Worker who Suffered a Crushed Thumb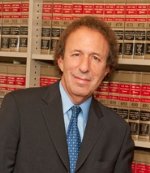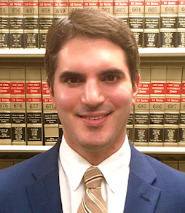 Our NY Construction Accident law firm is proud to announce that our attorneys Anthony H. Gair and Christopher J. Donadio obtained a $1 million settlement in a construction accident that occurred in New York. The case involved an incident that occurred on a construction site in Manhattan. The plaintiff, who was a worker on the job site, suffered a crush injury to his thumb when a small crane (known as a "gin pole") failed, and caused a several hundred pound motor to fall on to the plaintiff's hand.
Due to the incident, the plaintiff was taken by ambulance to the hospital. At the hospital, the plaintiff was diagnosed with a crushed thumb on his non-dominant hand. As a result of the injury, the plaintiff required three surgical procedures to his thumb, including a revascularization procedure and a skin graft.
An action was brought in New York County, Supreme Court, against the general contractor of the construction project, and the owner of the construction site. The action was brought under New York Labor Law §240(1). The Labor Law of New York §240(1) provides that:
"all contractors and owners and their agents, except owners of one and two-family dwellings who contract for but do not direct or control the work, in the erection, demolition, repairing, altering, painting, cleaning or pointing of a building or structure shall furnish or erect, or cause to be furnished or erected for the performance of such labor, scaffolding, hoists, stays, ladders, slings, hangers, blocks, pulleys, braces, irons, ropes, and other devices, which shall be so constructed, placed and operated as to give proper protection to a person so employed."
The defendants denied that they were responsible for plaintiff's accident, arguing that the plaintiff put himself in danger by being in the vicinity of the motor at the time it was being lifted and arguing that the plaintiff actually pulled on the motor, causing it to fall on his hand. In addition, the defendants challenged the severity of the plaintiff's thumb injury, arguing it was not permanent and he was able to work.
During discovery, the defendants and third-party defendants produced several witnesses for depositions. Although one witness initially claimed that the plaintiff himself pulled the motor on to his own hand, through intense questioning, the witness ultimately admitted that he did not see plaintiff's accident occur, and was only speculating as to how the plaintiff was injured. By the end of depositions, there was no evidence to support the defendants' attempt to blame the plaintiff for causing his own accident.
After the completion of discovery, the case was settled prior to trial for $1,000,000.