New York Personal Injury Lawyer Ben Rubinowitz to speak at the 360 Advocacy "Damages, Go Big or Go Home" Conference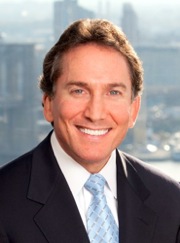 Our managing partner Ben Rubinowitz will be a speaker at the 360 Advocacy "Damages, Go Big or Go Home" Conference that will take place in Las Vegas from June 14 to June 16, 2015.
All cases come down to one issue – DAMAGES. Even when you win liability, without a great damage settlement or award, the case is not really "won" in your eyes and the eyes of your client. Winning big is not only about the case, but also about the skill and talent of the trial lawyer handling the case.  The faculty put together for this conference will teach participants both what they know and how to apply the knowledge, techniques and skills to bump up your success rate.
Ben will be speaking Monday June 15th on" Using Cross Examination at Trial to Enhance Damages". Ben has  written extensively on the Art of Cross Examination and spoken at Seminars across the country. Ben was the 2013 recipient of the Robert Keeton Award for Outstanding Service as a National Institute for Trial Advocay (NITA) Faculty Member. This award recognizes Ben's exceptional work as a NITA faculty member. Here is what NITA had to say about Ben: "In considering his nomination, it was recognized that "Ben is a 'best' teacher and deserves the best teacher award." He began teaching early in his career, and has contributed to new and evolving methods, such as "drills" and the drill room. He lectures in the same persona that he presents to a jury-a consummate role model." See our prior post here.
More information can be found here