New York Car Accident: Brooklyn woman dies in a 3 vehicle crash
Rosa Eubanks, 54, was killed in a car accident involving 3 vehicles Tuesday morning. Rosa, a city bus driver, was driving to her depot when her car slammed into another car and and the course struck a tractor trailer truck at the intersection of Ralph and Foster Aves in East Flatbush, Brooklyn, New York.
Eubanks was married with 4 children and had been working for 19 years as a bus driver. She was an active supporter of Transport Workers Union Local 100. She died at Brookdale Hospital. The other driver was also injured and was transported to the hospital. He is in stable condition. The bus driver didn't suffer any injury.
Read more in the New York Daily News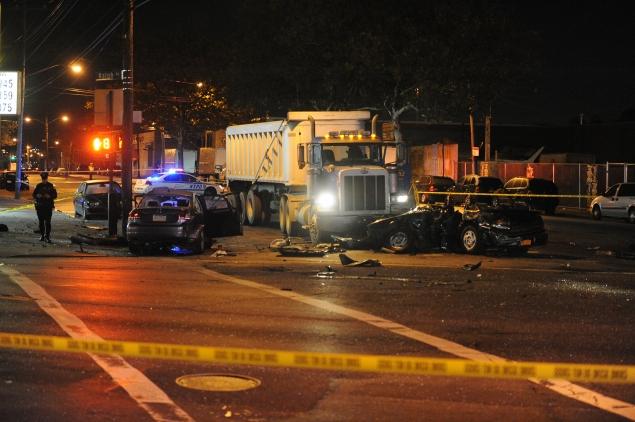 SOURCE: ENID ALVAREZ/NEW YORK DAILY NEWS