New York Personal Injury: ER doctor describes most common injuries suffered by pedestrians struck by cars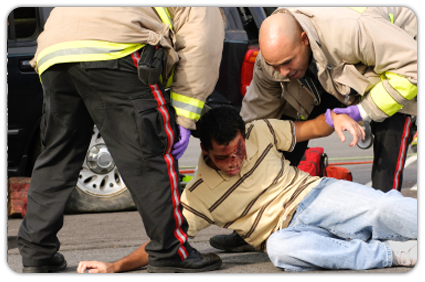 When a pedestrian is hit by a car he or she will usually suffer severe personal injury. In most accidents, the car bumper hits the pedestrian's pelvis and legs shattering his or her bones explains Dr. Kaushal Shah, the residency director of emergency medicine at the Icahn School of Medicine at Mount Sinai Hospital in New York. Often the pedestrian is "scooped" off the ground by the front of the car and smashed onto the hood and the windshield causing traumatic brain injury. It's usually at this point that the driver stomps on the break, a move that will then eject the pedestrian to the ground, causing further brain injury as well as neck and pelvis injury.
Read more in the New York Daily News
Read our Personal Injury webpage here
Read our Car Accident webpage here
For more information on the epidemic of pedestrian accidents in New York City see our Car Accident Blog.