New York's Waldorf-Astoria hit with third Bedbug Personal Injury Lawsuit
Waldorf-Astoria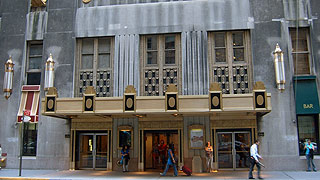 A guest who stayed at New York's famous Waldorf Astoria hotel claims she was bitten multiple times during a 2007 visit. Svetlana Tendler, a doctor, is the third person to file a personal injury lawsuit against the storied hotel for bed bug related injuries, as reported by The Gothamist.
The suit is in the amount of $10 million for damages and plastic surgery to address scaring. Her lawyer claims the bites caused "a serious infection and significant prominent scarring." The medication she received over the recovery period also resulted in a fungal infection of the face. According to the suit, Tendler spent the past 3 years trying to get the hotel to reimburse her medical costs in order to avoid a costly legal battle. All she received from the Waldorf was a letter asserting there were no bugs in her room.
in November, a Michigan couple also filed a bed bug lawsuit against the hotel.