NY doctor suspected of Medical Malpractice had his license suspended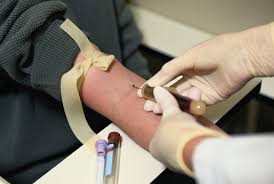 A New York doctor may have committed serious medical malpractice had his license suspended yesterday.
Dr Timothey Morley had his license suspended yesterday after 4 of his patients were infected with the same strain of Hepatitis C. The New York State Department of Health and Westchester County Health Department are asking all patients who received an infusion or had blood drawn at Dr Morley's practices to get tested for hepatitis B or C or HIV. Dr Morley was practicing at  Tomorrow Medicine in Mount Kisco and White Plains. In the past he was also a practitioner at Advance Medicine of Mount Kisco. If you are a patient of Dr Morley you can get tested for free by calling 914-995-7499 for an appointment.
Officials told the press that they suspended Dr Morley's license after they  they found "a series of inappropriate infection control practices" and "concerns regarding the preservation, preparation, handling and administration of medicine" at the doctor's practices. Timothey Morley is also accused of failing to produce records and documents requested by investigators.
A hearing is scheduled on September 19th.
Read more in the Lohud
Picture: courtesy of Wikipedia