NYC Police brutality: nothing much has changed since Amadou Diallo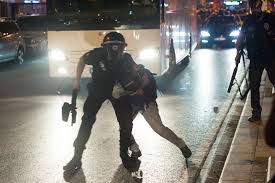 Police brutality and racial profiling continue to happen in New York City because cops can get away with it. Since 1999 when Amadou Diallo died after being shot at 41 times and hit 19 by the police, 179 additional people have been killed by on duty New York Police Officers but only 3 of them have been indicted and 1 of them was convicted but he never went to jail according to an investigation conducted by the NY Daily News. 27% of the victims were unarmed, 86% were black or Hispanic.
Most of the time police officers get away with their crime because the prosecutors and the police need each other to do their job. Advocacy groups have been asking the creation of a special prosecutor to handle such cases.
Our firm represented the mother of Amadou Diallo, in the video below, New York Police Brutality Lawyer Anthony Gair discusses police misconduct, stop and frisk and racial profiling in an interview with Court TV.