OSHA wants to delay crane operator rule to November 2018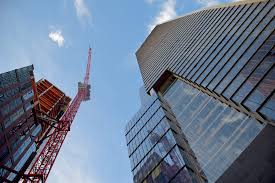 Despite multiple past crane accidents that have proven that crane operators needed to be trained and certified, OSHA one more time wants to delay the effective date of its new crane operator requirement. The original planned date was in 2014.  This extension follows President Trump's directive that all federal agencies re-review pending regulations. At a time when the construction industry is booming the number of cranes in use is at his highest and so is the risk of accident. Continuing to delay this rule is putting construction workers and the public at higher risk of accidents especially in New York City which is one of the cities with the highest number of cranes in activity.
The City of  New York however didn't wait for OSHA to strengthen crane rules. After 38 year old David Wichs was killed in a crane collapse in downtown Manhattan, the city requested a mandatory suspension of crane operations when wind gusts record 30 mph and above. A study was also commissioned and some of the recommendations included the requirement to use modern cranes with anemometers, black boxes and GPS. Our New York Crane Accident Lawyer Howard Hershenhorn represents the widow of David Wichs.
Picture: courtesy of Pixabay
Read more in Construction Dive
Read the OSHA Trade release