The parents are suing the City of New York for $27 million on behalf of their 16 year old son who was severely burned during a botched chemistry experiment at Beacon High School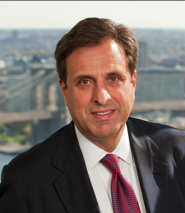 Our partner, New York Personal Injury Attorney Jeff Bloom is representing the parents of the teenager who sustained second and third degrees burns from an explosion and resulting fire caused by a Rainbow Experiment conducted in a chemistry lab by his teacher Anna Poole (for more info see our previous blogs in January and June)
A suit was filed yesterday in Manhattan Supreme Court. The suit alleges among other claims that the accident was the result of "gross negligence" as well as "abject dereliction and reckless disregard" for the safety of students and staff by the City Department of Education.
Jeff further commented in The New York Post "He's horrifically scarred, wearing all sorts of protective clothing and a brace on his neck." It was a parent's worst nightmare, adding that the "courageous" 11th grader is back in class at the prestigious Beacon.
Two weeks before the accident happened, the Department of Education had been warned by the U.S. Chemical Safety Board that the Rainbow Experiment, which Poole was conducting, "posed risk of severe injuries if performed". It was then banned from school after the accident happened.
Read more in the NY Daily News